Two Fat Brothers
John & Scott Clarke Present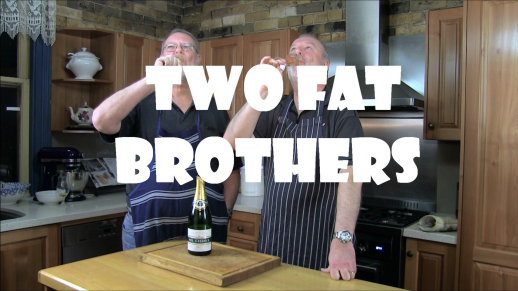 Two Fat Brothers is our YouTube series of cooking shows for those that enjoy cooking but are scared off by the daunting processes of many of todays celebrity chefs. The Two Fat Brothers are experienced "home cooks" who have a repertoire of mouth watering recipes that anyone can easily prepare. Two Fat Brothers is about cooking and having fun with the occasional "Lounge Lager" thrown in! Episode One of Series One previewed below. For recipes, please visit here.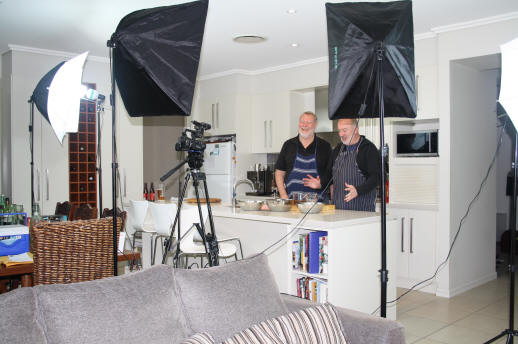 Our Sponsors
No lifestyle cooking program can survive without its sponsors. At Two Fat Brothers, we are fortunate to have the benefit of two incredibly supportive sponsors in Lorn Brewery - Brewers of Lounge Lager and Bolwarra Snack Foods - makers of Two Little Pigs Pork Scratchings.
Lounge Lager
The folks at Lorn Brewery have been brewing Lounge Lager since 1921 and are proud to be associated with Two Fat Brothers. Their generosity is only matched by their brewing skills and they have contributed to the production of Two Fat Brothers with more than sufficient samples of Lounge Lager. Remember, nothing puts out a fire like a Loungie. They also very kindly provided the Lounge Lager Backyard BBQ Kit featured in Episode 3 of series 1 which provided us the opportunity to go back to barbecue basics and relive a childhood memory. They remain our very good friends.
Two Little Pigs Pork Scratchings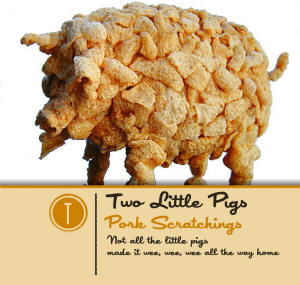 The perfect accompaniment to a Lounge Lager. Bolwarra Snack Foods - makers of Two Little Pig Pork Scratchings are proud to support Two Fat Brothers. Next time you're putting out your fire with a Loungie, enjoy the fatty goodness of Two Little Pigs Pork Scratchings. Fortunately not all the little pigs made it wee wee wee all the way home.
Two Fat Brothers is our tongue in cheek take on today's "foodie" culture and the plethora of cooking shows it has produced.