Voiceover Artist
The use of a professional voiceover artist can add enormous value to your corporate video production. Wined Up Media Productions is fortunate to have on hand the services of John Clarke, an ABC Radio personality. John has had extensive voiceover experience both within the ABC and as a freelance professional voiceover artist
For the ABC, John has voiced countless promotions, indents and stings. He has narrated radio documentaries, and has been the host of many live broadcasts requiring a knowledgeable and authoritative presence.
In the private sector, John has voiced many commercials, but his real interest has lain in providing narratives for documentaries and training films. Whether it's been for a new mine cruiser, or for a new MRI scanner for the Hunter Area Health Service, John has been the choice of voice talent.
John is also the Presentation, and Voice Trainer for the Hunter Valley Research Foundation.
John's vast experience and wide general knowledge make him the perfect and authoritative voice for your next project!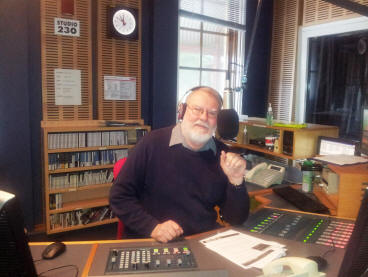 Not only is he the other Fat Brother, John's experience and professionalism are a valuable asset to Wined Up Media Productions.